Joanne's gay icon status firmly cemented in wake of 34th Pump appearance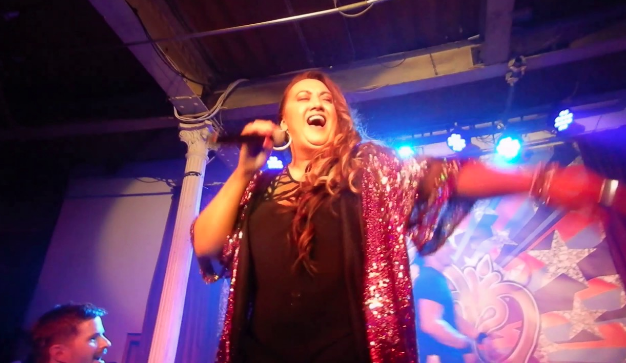 "Delta is reportedly trying to hijack the residency she has carved out at Arq."
Once thought to be washed up Australian singer-songwriter Joanne, (most known for her one-hit-wonder 'Jackie' and gif-worthy dance moves) has recently enjoyed a renewed wave of mild success.
This has been driven in no small part by the gay communty's infatuation with bubblegum pop, especially that which comes with a sense of nostalgia.
"The phone hasn't stopped ringing since I finally left the house again to support the Vengaboys on their 2016 National Tour," says Joanne. "I can tell you Sister2Sister, who I flatshare with in Yagoona, are hella jealous."
Ben, who attended the concert (and has a So Fresh CD collection that dates back to 1992), strongly vouches for Joanne's stage presence on the night.
"Everyone who went to that concert was there for the Vengaboys, but they all woke up with Joanne's name on their lips."
To capitalise on this renewed sense of purpose, Joanne is reportedly set to release a Greatest Hits album featuring 'Jackie', 'So Damn Fine' and 12 other remixes of 'Jackie'.
She is also strongly rumoured to be the 'Special Mystery Guest' for the 35th time at the upcoming 'Pump - The 90s Party'.